The best tool to create real mobile app from your offline assets: catalogs, manuals, images, magazines.

You have a catalog (PDF or a set of images) and you wish to create an app with it… it's simple there are many services that do those kind of things. But a PDF is usually static, something good to print a brochure not to be an app.
It would be cool to add over a specific PDF page a link or an overlaid image or a video! And it would be nice if all that can be done online without complex tools to be installed an learned.
Contentouch is all that. It's a online tool that helps to create a library of really multimedia contents to be delivered with your own app (iPad, iPhone and the coming soon Android version).
Of course you can try it for free and there is a free app to test the real result on iPad or iPhone. You can decide to pay ONLY if you need your real app.
Contetouch, as you can better read on their site, is suitable to publish as an app many things, not only catalogs: magazines, instruction manuals, learning courses and so on, everyone really interactive, cool, easy to use and… offline (when they does not link network resources, like YouTube videos).
I know a dealer of Contetouch so I asked for an access to review it. It's very nice an simple to use. Here my experience with it.
The first step is always the same: go to contentouch.com and signup. Once registered and logged in the dashboard is there. The second step is to "create" an app. An app is "de facto" a library containing one or more documents, the catalogs you want to be available to your customers.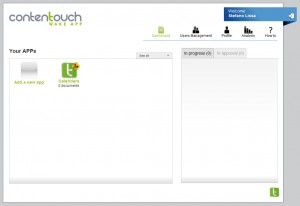 The app require little information: a name and an icon.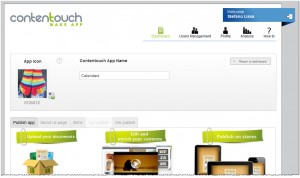 The one proceeds adding the first document. In my case I used an old PDF which was a calendar with some images, the 2008 calendar. Then I select the "skin" (white or black backgrounds, but one can change it later).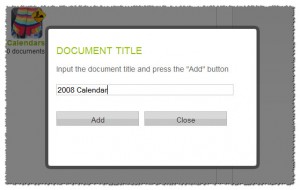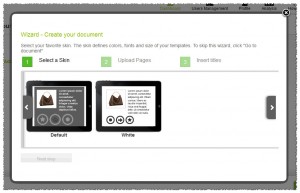 and finally the PDF to be processed (or a set of images). Later inside the studio the document can be deeply changes as well. Another important parameter is the layout, landscape or portrait: it's important because Countouch optimizes the browsing on devices differently. In my case the PDF was composed of portrait pages.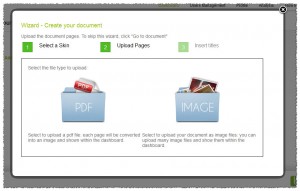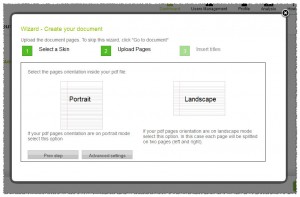 another parameter (yes, they should be less on first document creation…) is if you want it to be searchable: Contetouch can extract all the PDF text parts and create an index to be used for later searches by customers.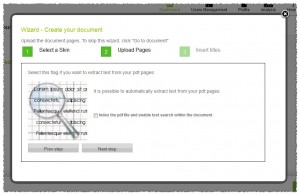 Finally the file can be chosen and uploaded. It will be processed real time and you can see the progress indicator, or go back to the dashboard or take a coffee. If you chose a set of image you can upload all the at once, of course.
After the processing of your files has been completed, you end up with a panel that shows all the pages: you can select the cover and the format of every single page when sent to the device. sometime it's more performant to use an image format, other time to use a PDF format. If the PDF is smaller, it's the best choice since it can be zoomed with an higher quality.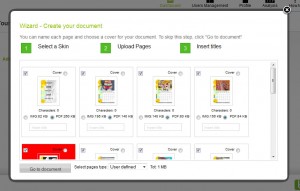 Now you're ready to edit your work. Within the studio, every page is available and widgets can be added over the pages. For example, I added a video from YouTube (you can see later how it renders on a iPad).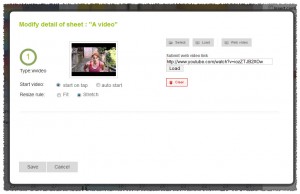 After you finished to enrich your PDF, return to the dashboard and generate the preview: using the Contetouch Viewer app you can find for free on the app store, the app show your library and you can browser your catalog. See the video below.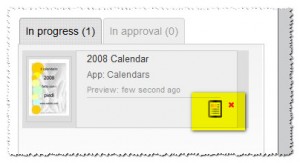 Here a video of my library after I finished to write this tutorial!
Still there? It's time to move to Contentouch!
My excuses for my bad english but it's the only way I have to communicate with you. Would you suggest a correction? Leave a comment, thank you!